Center stone id 12mm x 8mm pear shaped morganite surrounded with 26 RBC diamond. There are additional 16 RBC diamond on the shank. All diamonds, weighing 0.45ct., are micro U set in 14k primum rose gold.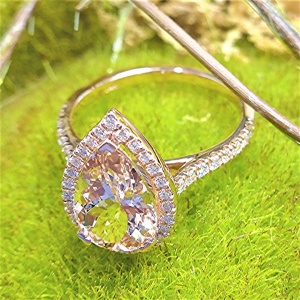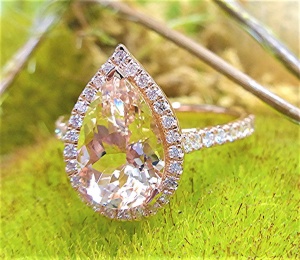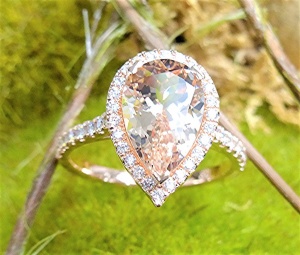 7 inches hinged and flexible bracelet with eight heart shaped sapphire in the center of each link with halos of 88 round brilliant cut diamond.
Chevron shaped engagement ring with 61 round brilliant cut diamonds, Micro U set, in both attached engagement ring and matching band weighing 1.04 carat. Center is made for 5.4 x 5.7x 3.8mm round diamond.
Handmade wax by our expert sculpture carver in fine details, 13mm long, 18k yellow gold, gorilla and a baby in the back.
One carat center diamond is hammer set in 14k white gold mounting with a dozen of smaller round brilliant cu, bead set, on the shoulders of the shank.
Center stone is 0.87ct. round brilliant cut diamond surrounded with dozen smaller diamonds in halo and dozen more on top of the shank. Three sides of the ring are hand engraved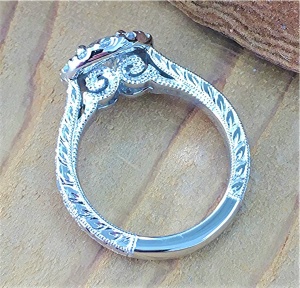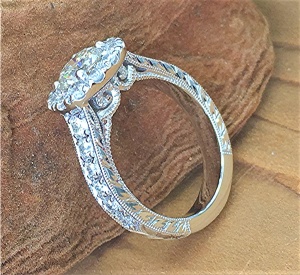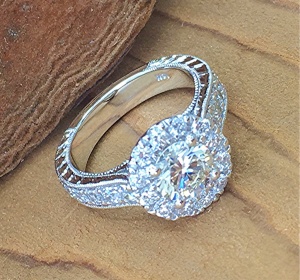 Center stone is 6x4mm moissanite surrounded with 14 round brilliant cut diamond weighing 0.34ct. set on two tone white and rose gold mounting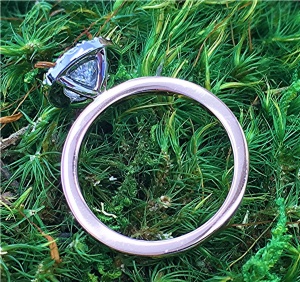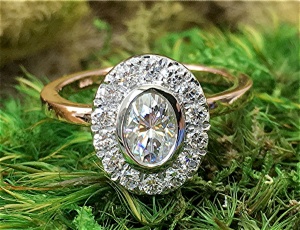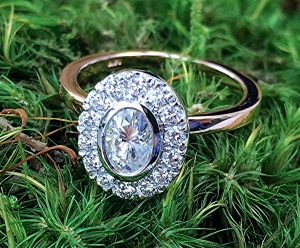 Mens ring with 14k yellow gold wing and white body and propeller and blue enamel.