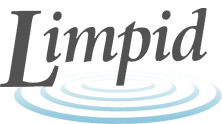 Custom Jewlery Manufacturer
Services

We offer a full range of services and know how's intended to support you with your custom jewelry design and manufacturing steps that you entail.
Success to obtain a beautiful and well-made piece of jewelry comes from comprehensive vision, which begins with conception of the idea and ends with last finishing touches.

Before we start the CAD design, your designated job supervisor will help conceptualize the design. This could be done through an exchange of pictures or drawings by email, a phone conversation, preparation of preliminary stone layout or other methods.

Technology in 3D printing is evolving rapidly. Solidscape-3Zpro and 3Dsystems-Projet CPX3000 are most advanced machines in the market now. Waxes printed with these two machines are extremely detailed and easy to work with.

No matter how much you are involved with advanced technology; there will always be a need for hand-carved waxes. Creating a shadow matching band for an existing engagement ring is our routine jobs. In some cases, we employ hand carving ...

Limpid Jewelry repeatedly produces high quality castings through the application of rigorous process controls and learning through experience. We cast variety of alloys daily and are always working to develop and offer the latest in precious metals casting.

Selecting and matching the right diamond or colored stone is an essential step in the jewelry manufacturing. Over our many years in the industry, Limpid Jewelry Inc. has been maintaining an inventory of commonly used assorted diamond and colored stone.

Limpid Jewelry Inc. provides the expertise in almost any kind of diamond and colored stone setting. Our stone setters are trusted for your job, since each setter has excelled in one category of setting listed below.

Assembling and detailed finishing touches take keen eyes and steady hands. At Limpid Jewelry our jewelers and finishing experts are skilled in all aspects of the process, from cleaning of casting parts, assembling, lapping, polishing, electro plating and application of antique ...

At Limpid Jewelry, laser technology allows us to create detailed pieces that were once not possible. Laser machines are becoming an essential piece of equipment to create your orders. Technologically advanced Laser® Star welding machines are now used to ...