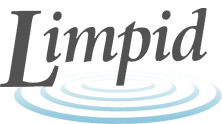 Custom Jewlery Manufacturer

Let Limpid Jewelry be your trusted partner in custom or production jewelry manufacturing.
For over forty years of history we helped our clients by making exceptional jewelry and transforming their ideas into reality. Whether you're a retail jeweler, manufacturer, designer or an artisan, looking to create one-of-a-kind pieces, we can help you design a prototype or develop a line of jewelry.
Limpid Jewelry's experience, commitment and advanced technology create a beautiful, versatile and quality one-of a kind-piece for you or your customers. You'll have one-to-one access with knowledgeable and skilled jewelry professional. Whether you require a single custom designed piece or interested in production of a whole jewelry line, we will work with you in initial design conceptions, prototyping, CAD/CAM, casting, diamond and gemstone preparation, stone setting and finishing, or any other process you require.