The new attached engagement ring and band is designed in such way that all 16 diamonds can be reuse from the old thin broken gold ring in a heavier new 14k white gold. Ten channel set and six prong set diamonds on top are weighing 1.40 carat. Marquise center stone is 1.32 carat
Center stone is a beautiful GIA certified natural diamond, mounted in 14k white gold with twenty-eight round brilliant cut diamond, micro U set on the shank.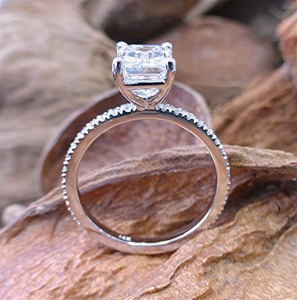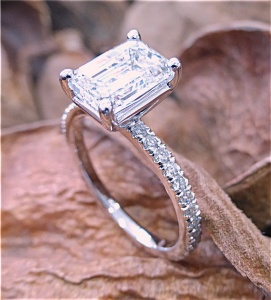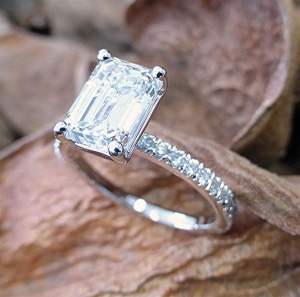 18k rose gold ring containing five 3.75mm round brilliant cut diamonds in centers and 38 more smaller diamonds in five halos.
Two interlock 14k white gold rings twisted and attached together. The diamond ring has 14 round brilliant cut diamonds, micro U set, weighing 0.28 carat.
Center is 6.5mm,1.02 ct. and four quarter carats on the shoulder weighing one carat. mounted in 14k white gold.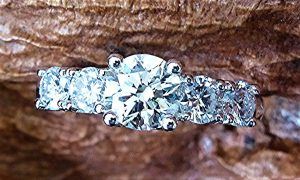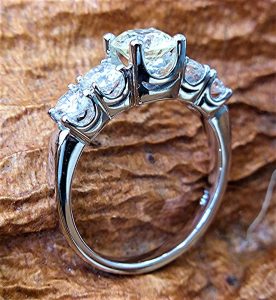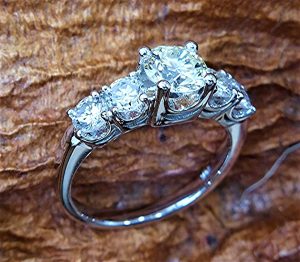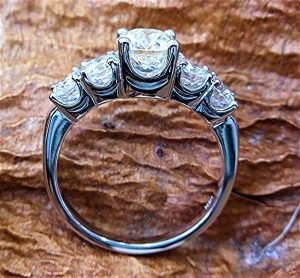 A one carat round diamond (H, I1, I2) bezel set, upside down, in the center of 18k yellow gold ring with 46 round brilliant cut diamonds (G, SI1) bead set on top and shoulders of the ring, weighing 0.33 carat. All edges of the gold are hand mill grained. Inside Under gallery is covered by scroll work plate for comfort.