Center stone is 2.51 carat round brilliant cut diamond. Mounting is made of platinum. Twenty diamonds is set "micro U cut" in one row. The crown is also set with 32 small pave set diamonds.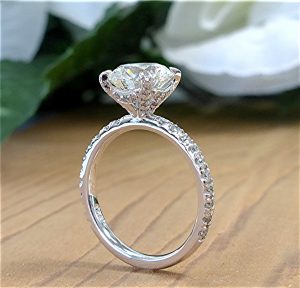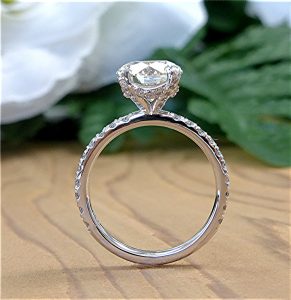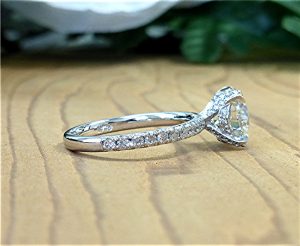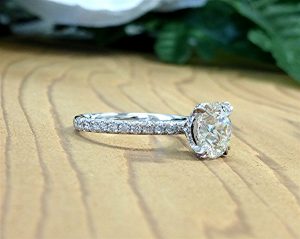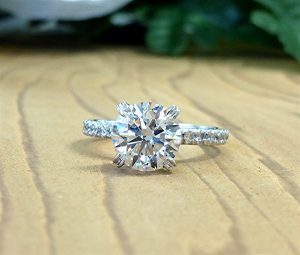 Includes 40 rose cut black diamonds total diamond weight 0.55 ct. with friction back post.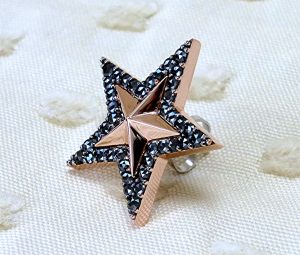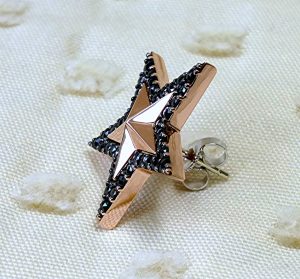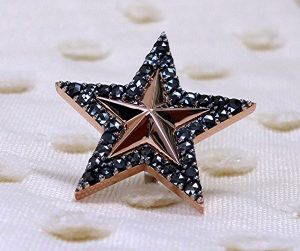 Made of 14k white gold contains diamond melee G, VS, 43 large plus 48 small totals 1.17ct. All micro U cut setting.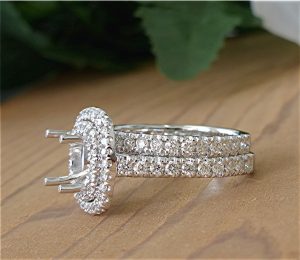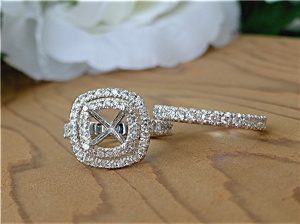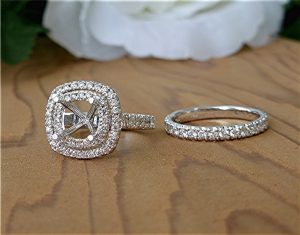 Center is princes cut diamond 0.71ct. (4.89×4.73×3.53mm), G,H SI1, mountings are 14k white gold. Engagement ring has 32 RBC micro U set for 0.33ct. matching band with 19 diamonds 0.25ct.