Two interlock 14k white gold rings twisted and attached together. The diamond ring has 14 round brilliant cut diamonds, micro U set, weighing 0.28 carat.
Center is 6.5mm,1.02 ct. and four quarter carats on the shoulder weighing one carat. mounted in 14k white gold.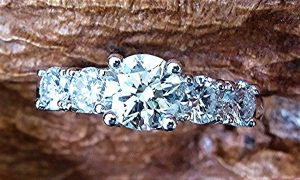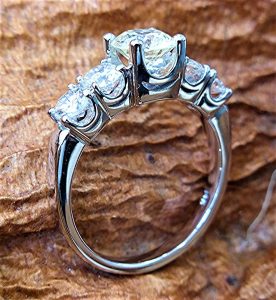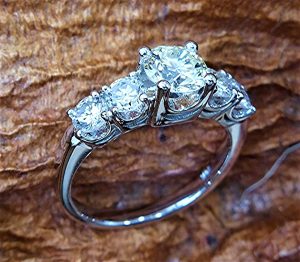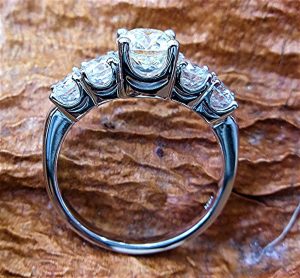 A one carat round diamond (H, I1, I2) bezel set, upside down, in the center of 18k yellow gold ring with 46 round brilliant cut diamonds (G, SI1) bead set on top and shoulders of the ring, weighing 0.33 carat. All edges of the gold are hand mill grained. Inside Under gallery is covered by scroll work plate for comfort.