One carat center diamond is hammer set in 14k white gold mounting with a dozen of smaller round brilliant cu, bead set, on the shoulders of the shank.
Center stone is 0.87ct. round brilliant cut diamond surrounded with dozen smaller diamonds in halo and dozen more on top of the shank. Three sides of the ring are hand engraved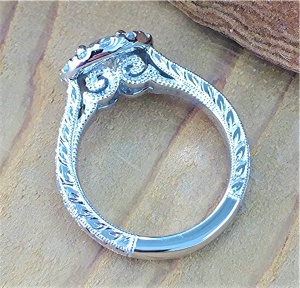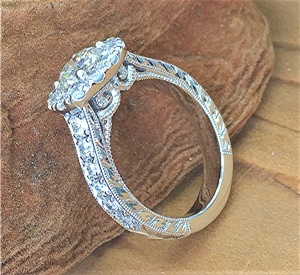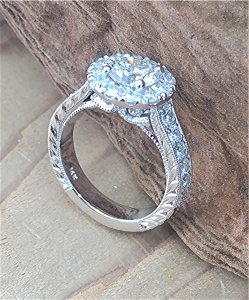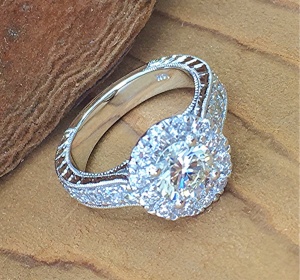 Center stone is 6x4mm moissanite surrounded with 14 round brilliant cut diamond weighing 0.34ct. set on two tone white and rose gold mounting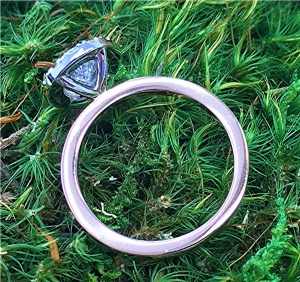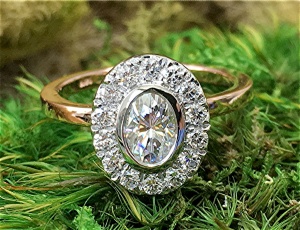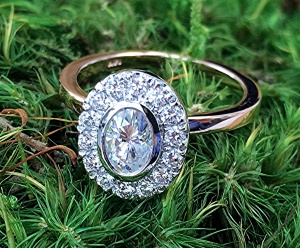 Mens ring with 14k yellow gold wing and white body and propeller and blue enamel.
Three top princess cut diamonds are mounted in 14k white gold. Twisted shank contains 32 round brilliant cut, micro U set, diamonds
3.75 inches long 14k gold pendant custom made to fit the contours of the opal with four bezel set diamonds
The new attached engagement ring and band is designed in such way that all 16 diamonds can be reuse from the old thin broken gold ring in a heavier new 14k white gold. Ten channel set and six prong set diamonds on top are weighing 1.40 carat. Marquise center stone is 1.32 carat
Center stone is a beautiful GIA certified natural diamond, mounted in 14k white gold with twenty-eight round brilliant cut diamond, micro U set on the shank.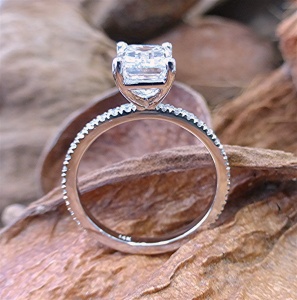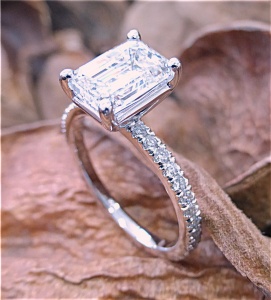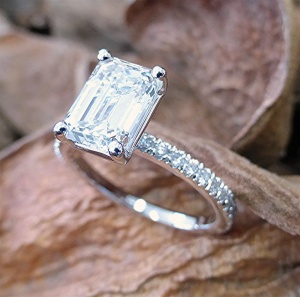 18k rose gold ring containing five 3.75mm round brilliant cut diamonds in centers and 38 more smaller diamonds in five halos.
Two interlock 14k white gold rings twisted and attached together. The diamond ring has 14 round brilliant cut diamonds, micro U set, weighing 0.28 carat.